Ban Khao Kloy Community
Ban Khao Kloy village once was a village in Bang Nam Jeud village governed under village number 8 (Bang Nam Jeud – Khao Kloy). Then, Ban Khao Kloy was separated as village number 13 where there were 3 main groups of people migrated from Ban Tong Nien in Nakorn Sri Thammarat Province, Chien Yai District in Nakorn Sri Thammarat and Koh Samui District in Surat Thani Province.
The first group of 5 people migrated in 1949 from Ban Tong Nein, Khanom District. They were Mr. Choey, Mr. Pob, Mr. Pan, Mr. Reon and Mr. Houn together with a group from Koh Samui District led by Mr. Nop Attapet. He occupied an area of 800 acres, then invited his relatives to come to the land in 1950.
The second group migrated as they wanted new land for a plantation. At that time the area was like a deep jungle with wild animals and was full of natural resources. Most of them were rice farmers but they wanted to find new land for agriculture which is called "Escape from rice field for plantation."The land at that time was a national forest but there was a man call Mr. Kai Werapaw, a village headman in Bang Nam Jead sub district helped them and protected them from being arrested. They lived together harmoniously as most of them were relatives.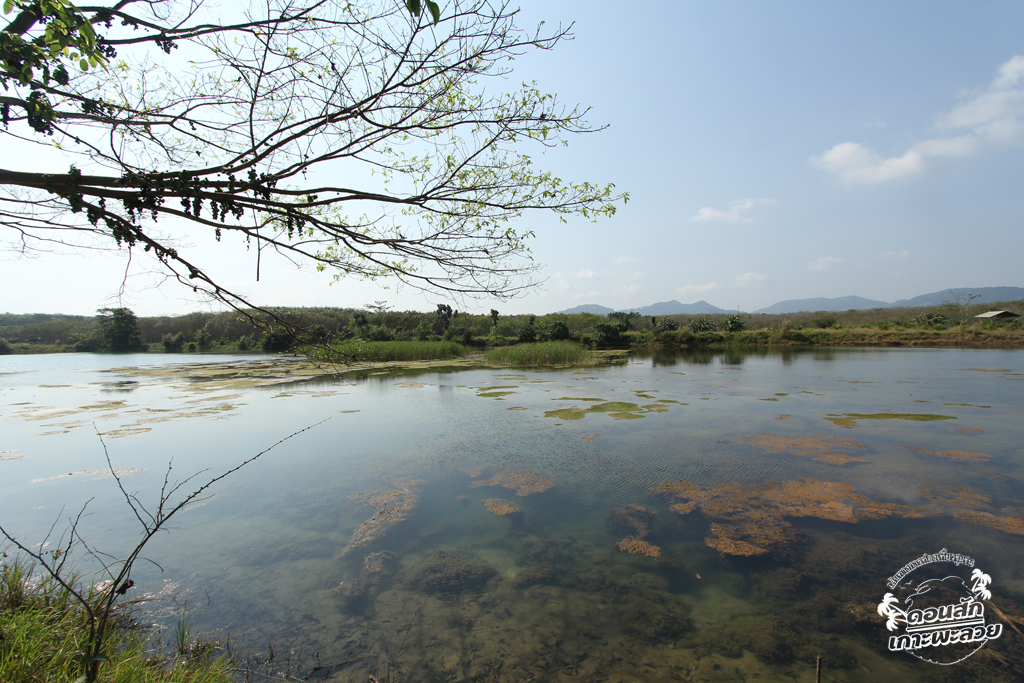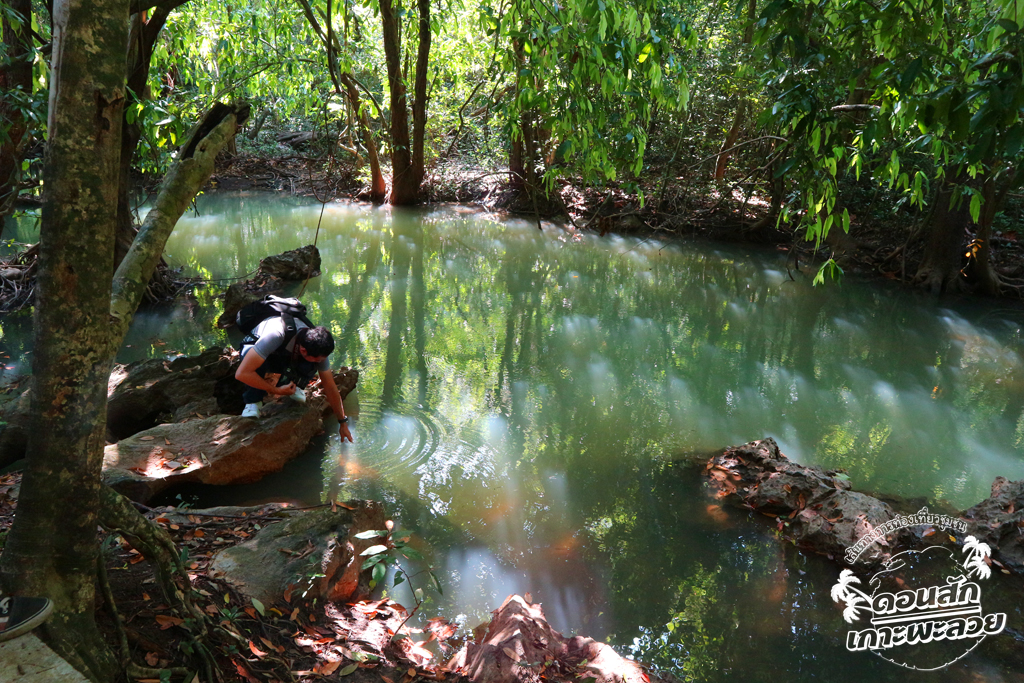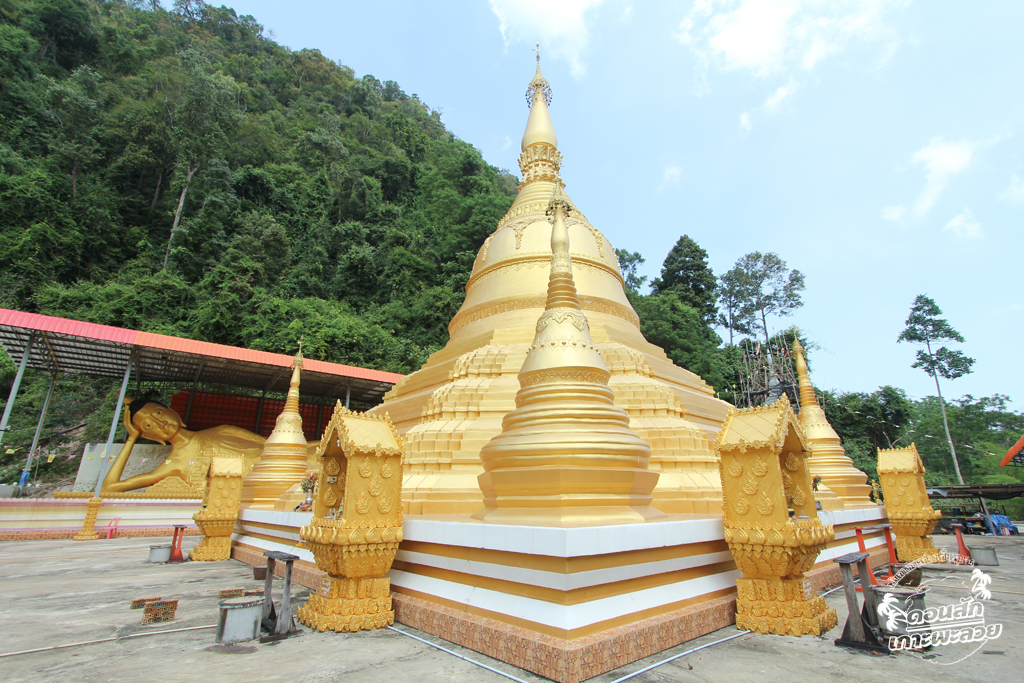 Bor Nam Pud
Bor Nam Pud is a natural water reservoir where water springs from under the earth. People can use the water for consumption as it is very clear and clean. The community had the budget so they enlarged that area for community consumption.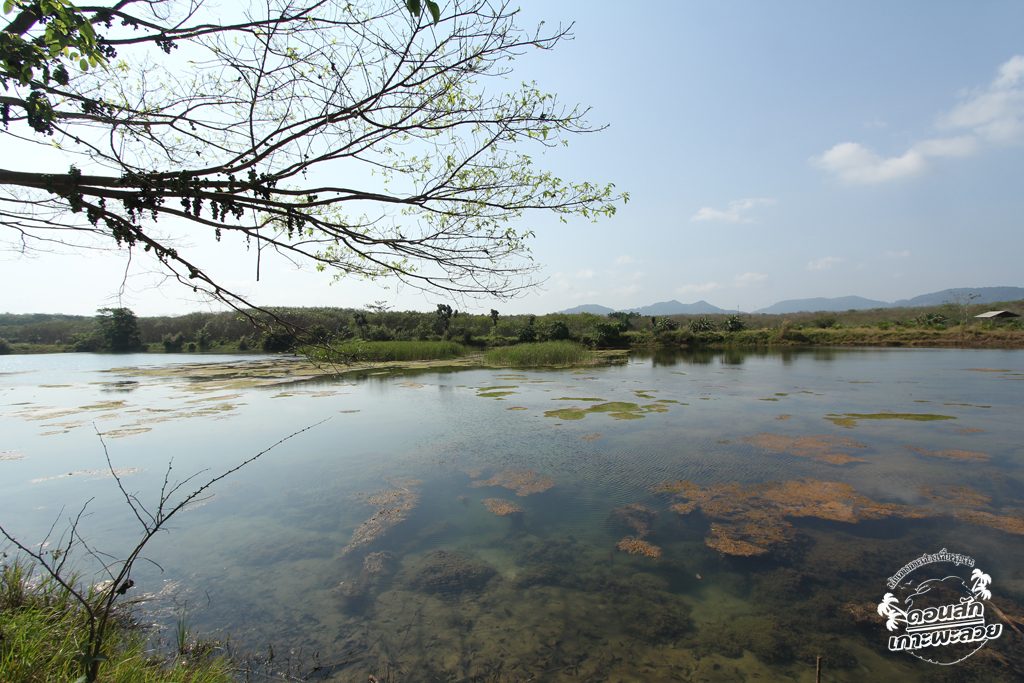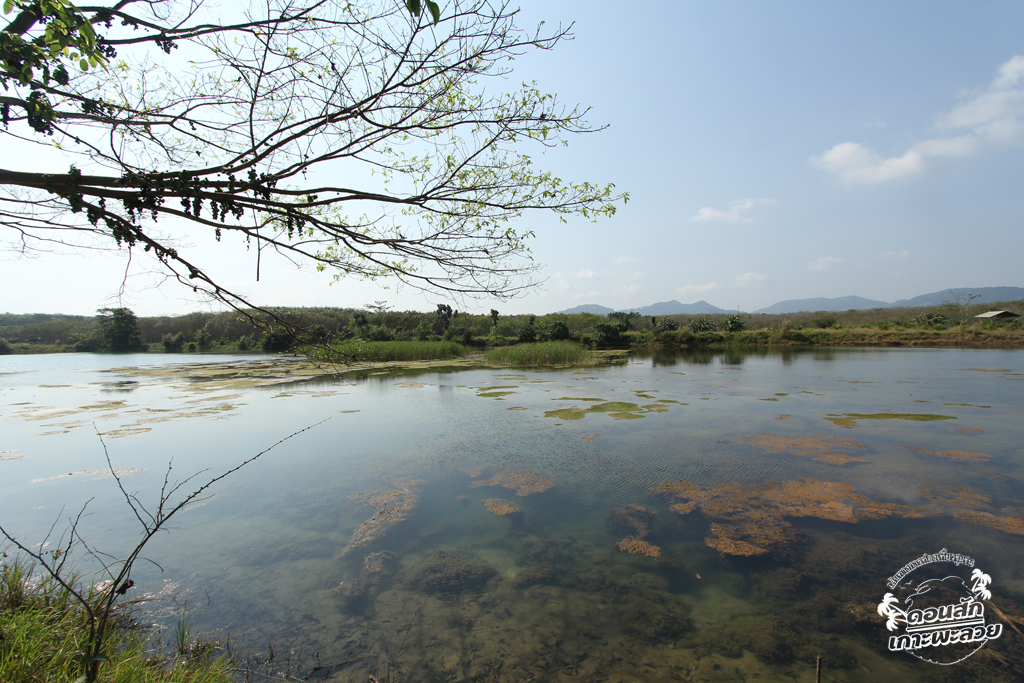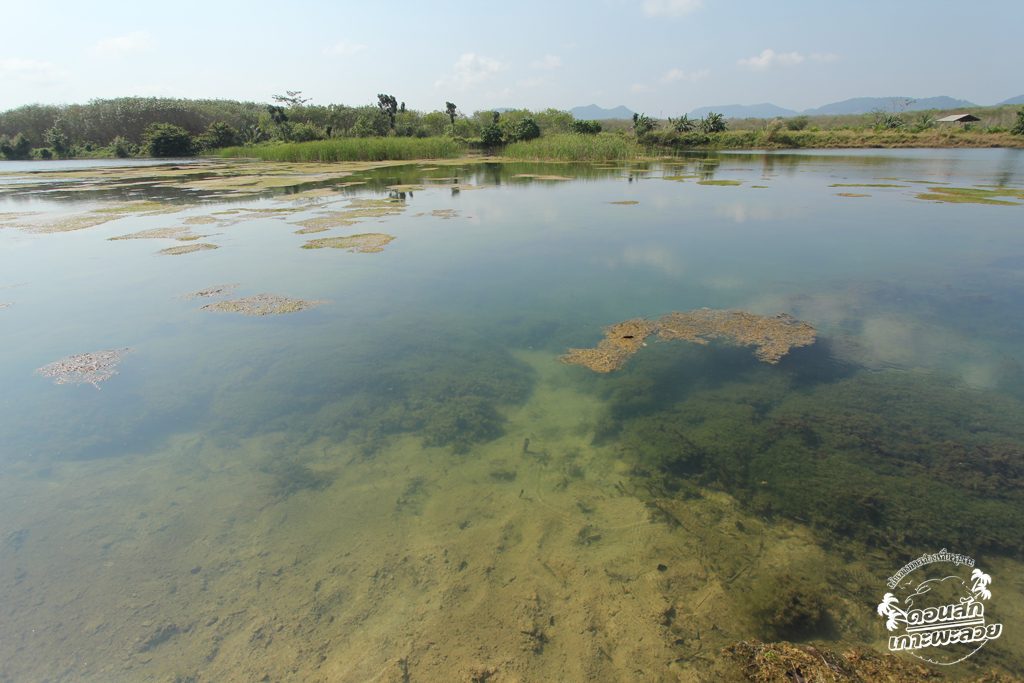 Bor Nam Pud is also the starting of the stream which flows into Khao Kloy community, then through oil palm and rubber plantations in the area. There are a lot of fish in the stream that run through the plantations and the forests that bring tourism to the community. People on whose land the stream runs through earn additional income by running resort businesses and fish spas.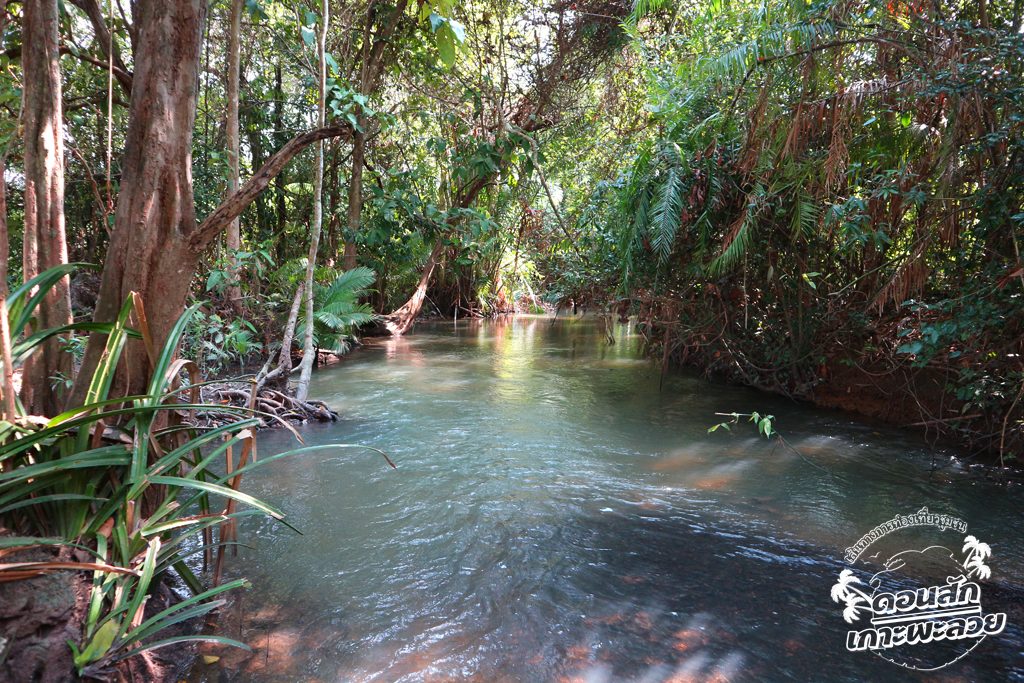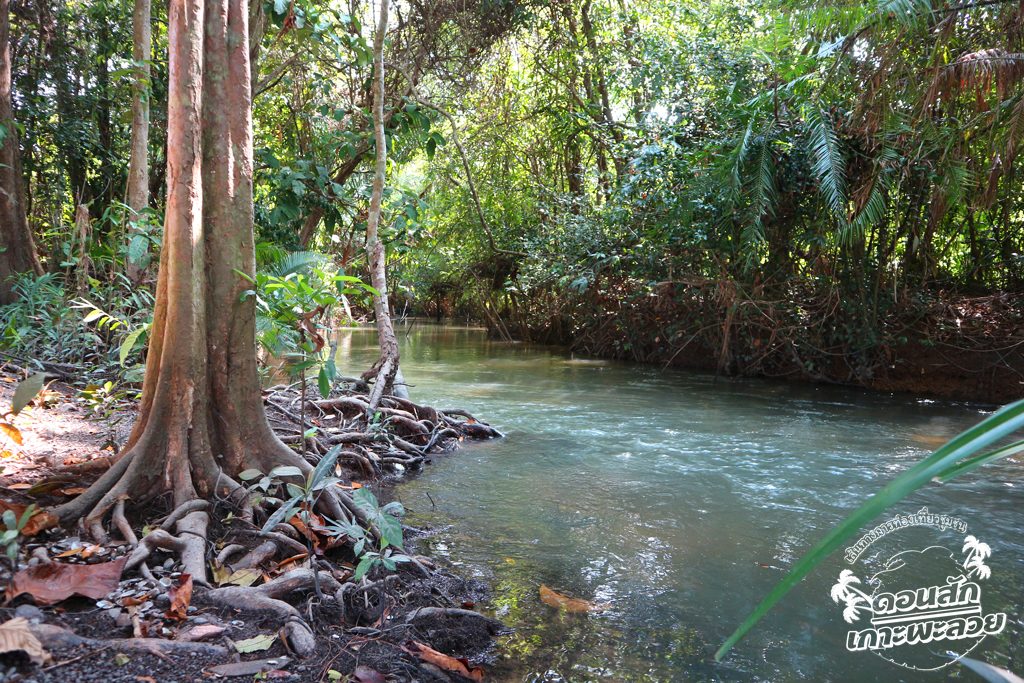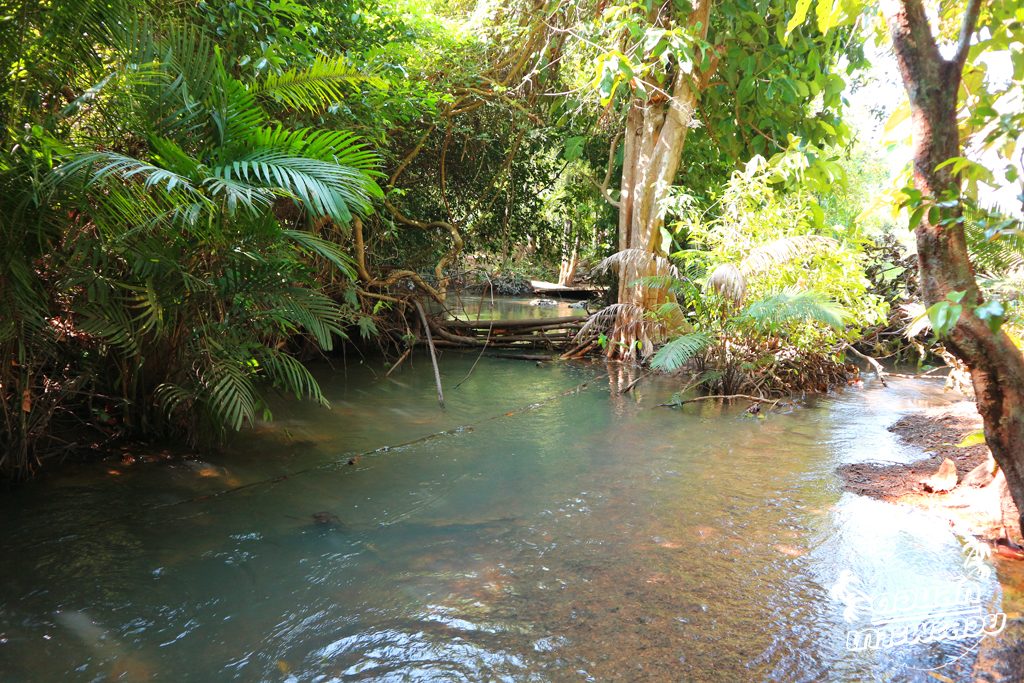 A trip to Bor Nam Pud
Our team was guided to Bor Nam Pud by Mr. Kosol, a village headman. It was not very convenient to get to the place, therefore we had to travel in his pickup truck. It was quite far travelling up and down the hills and we hope that this place could be developed as a tourist attraction.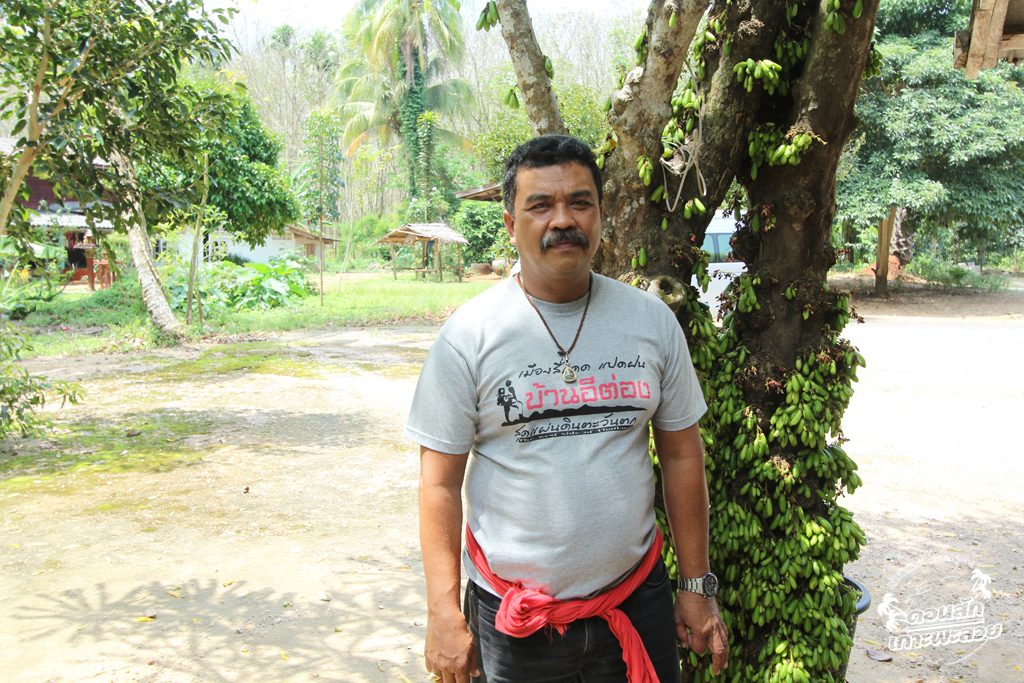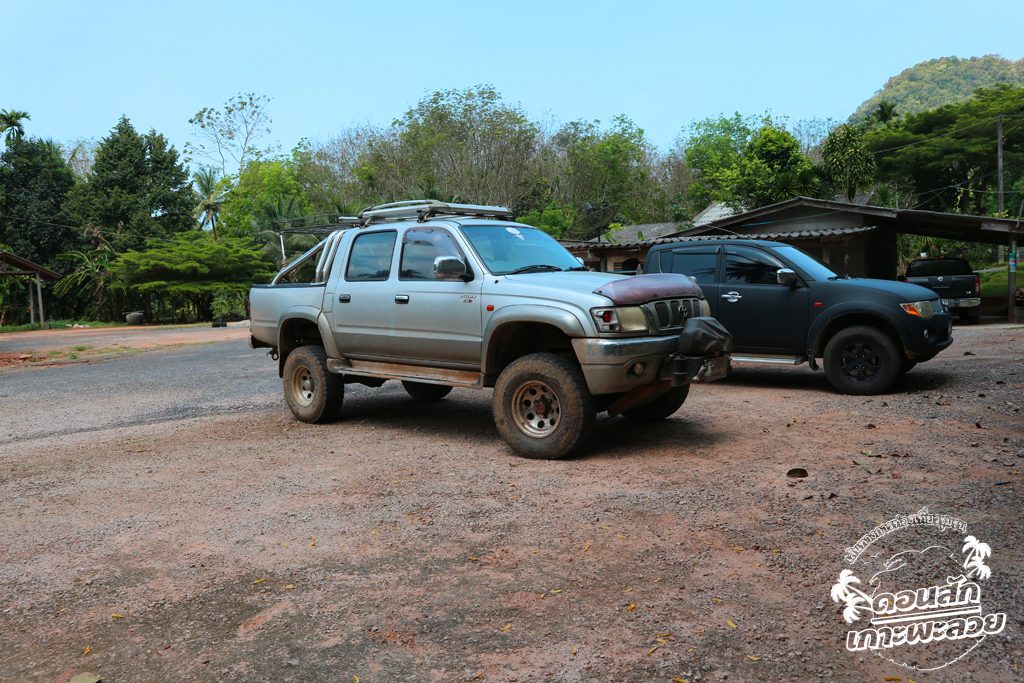 Fish Spa (Houw Klong Waterfall)
After visiting Bor Nam Pud, a water reservoir that feeds streams which run into the community, we then left for a true fish spa. It is called Houw Klong Waterfall and is located in Ban Khao Kloy community. This place is perfect for relaxation as there is not only the clear stream but also the fertile forest awaiting visitors.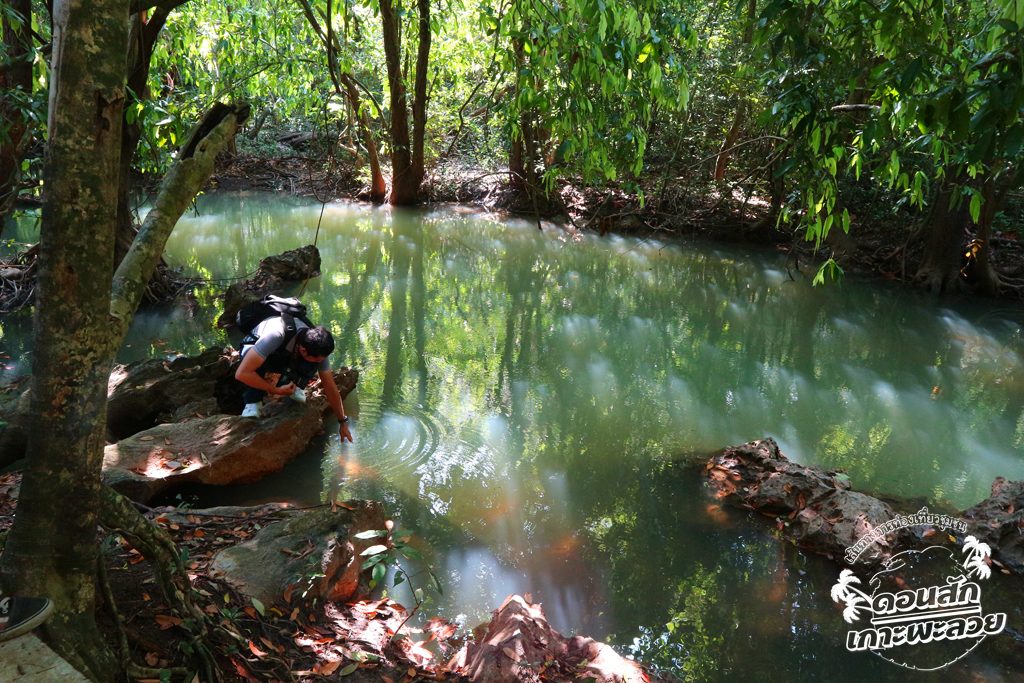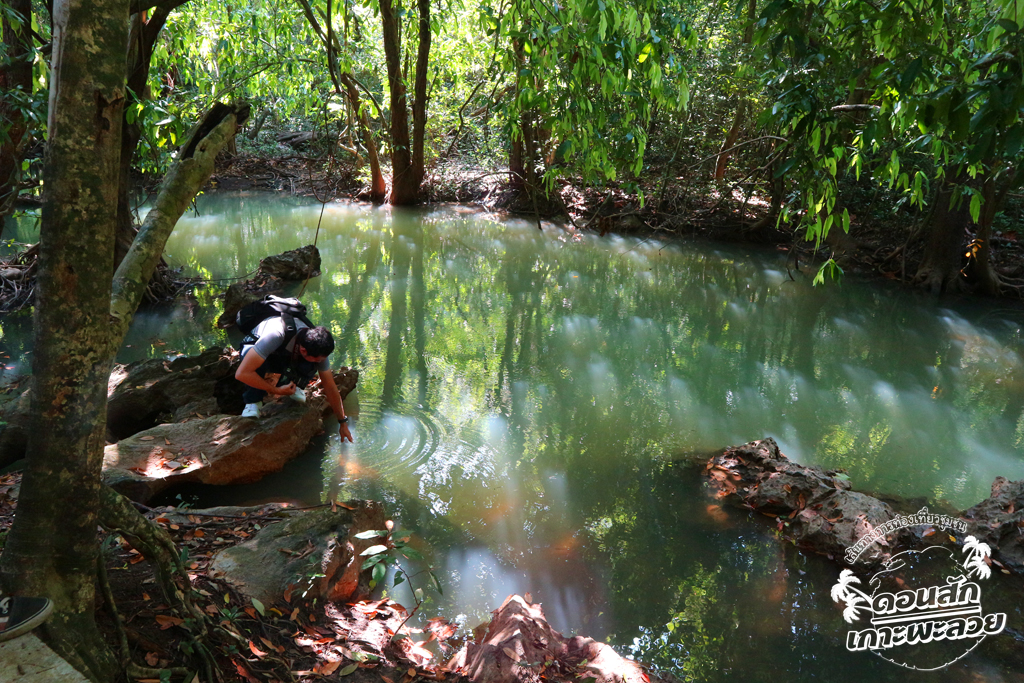 A trip to Houw Klong Waterfall (Fish Spa)
From Surat Thani to Houw Klong Waterfal in Khao Kloy Community, take the route to Sea Tran Ferry Pier in Donsak. Go straight past the first junction to the intersection with the traffic lights. Turn right at the sign showing the way to Wat Suttichalaram Schoolfor about 5 kilometers. There is a bridge and a sign showing where the Houw Klong Waterfall is.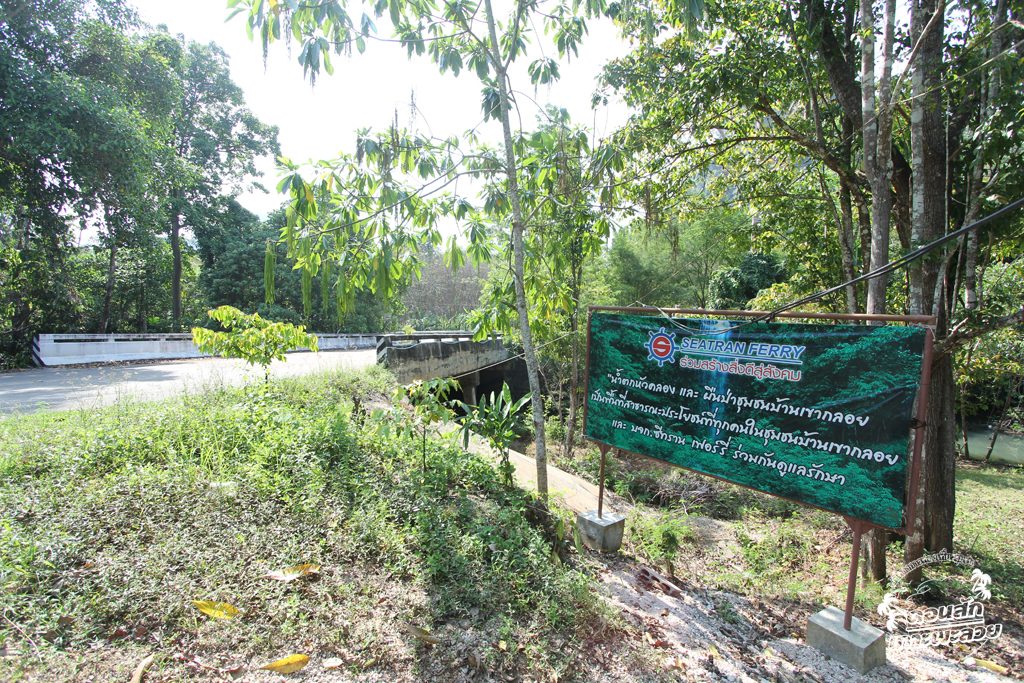 At Houw Klong Waterfall, there is a walking path through the forest which is about 3 kilometers long. There are also food stalls which offer food from the community that we shouldn't miss. Apart from enjoying the local food, a fish spa is also available free of charge.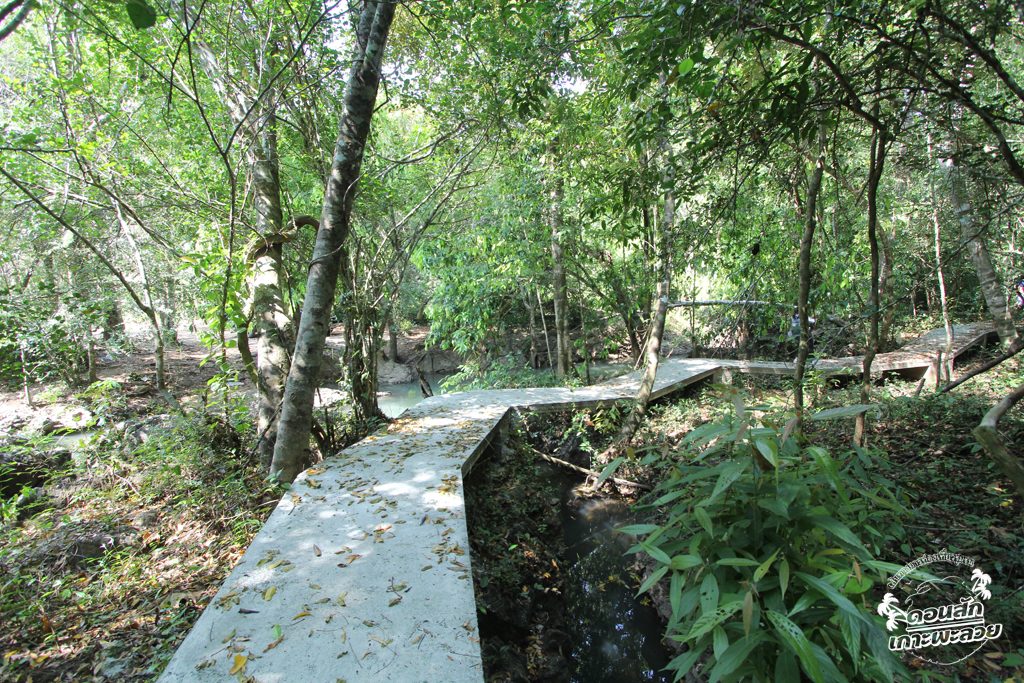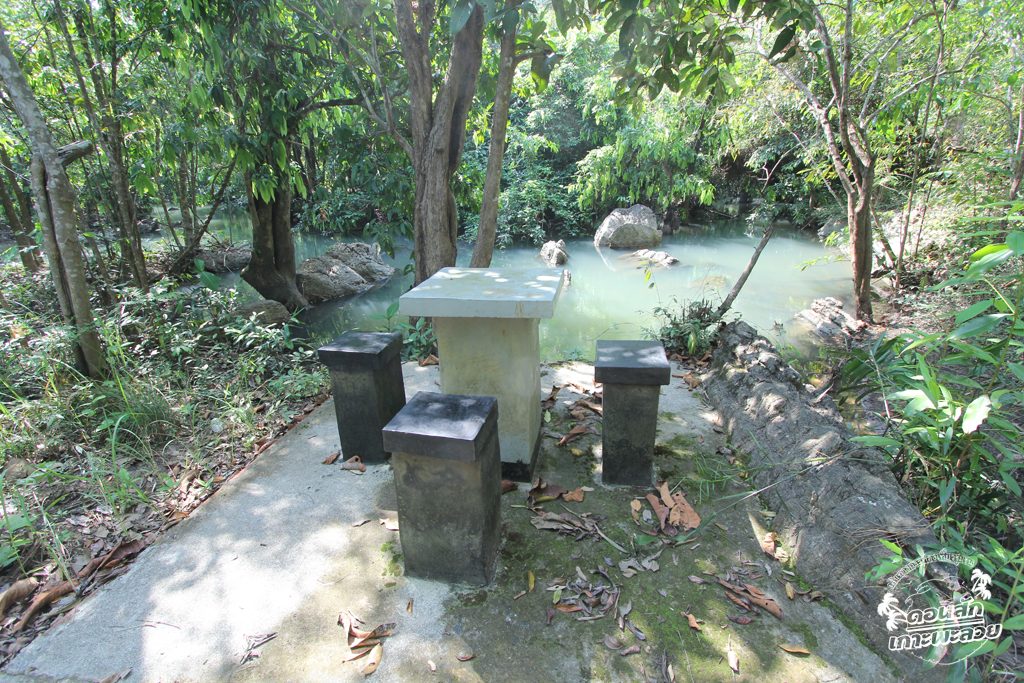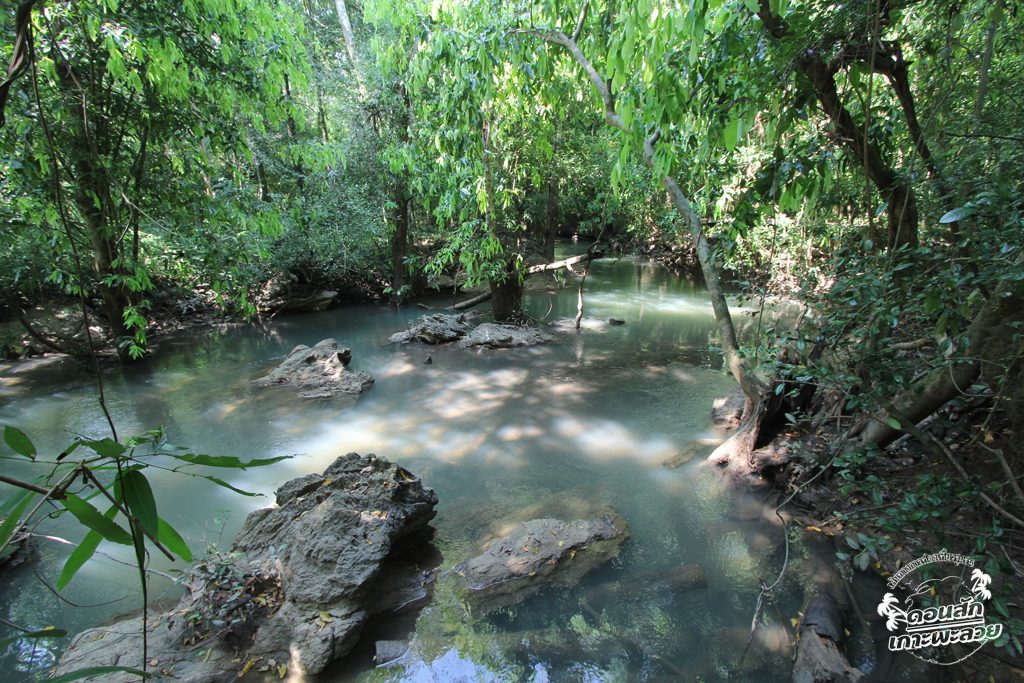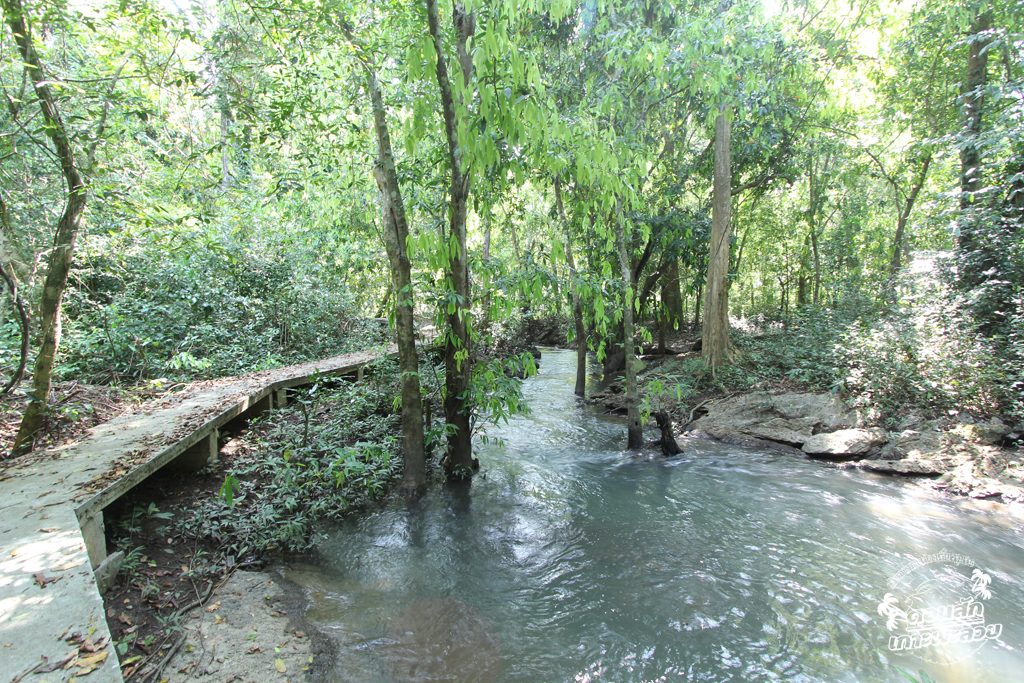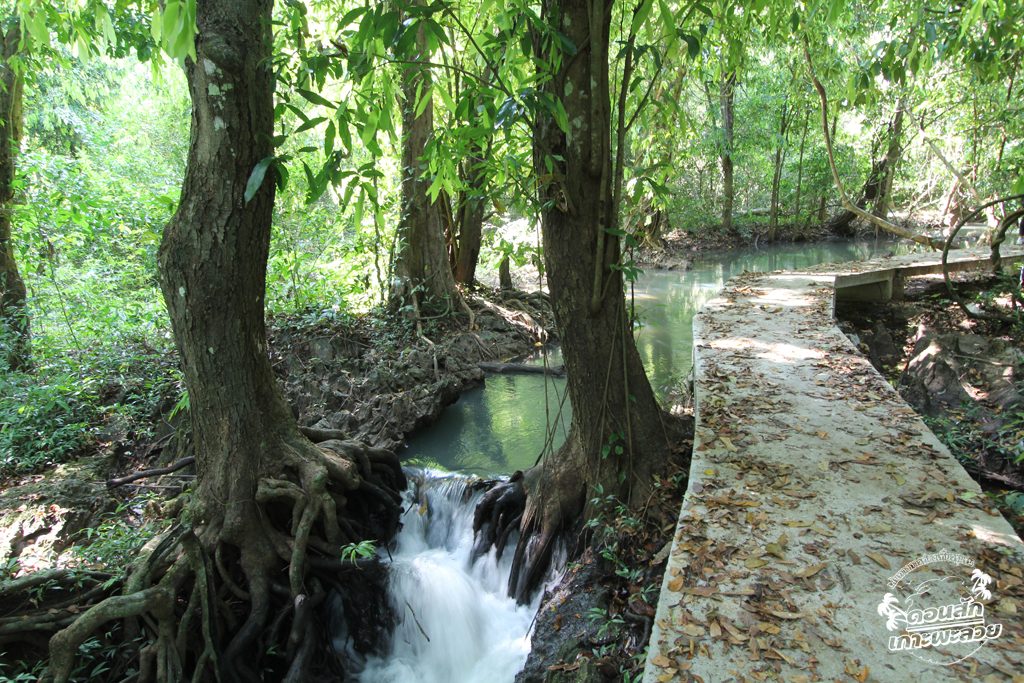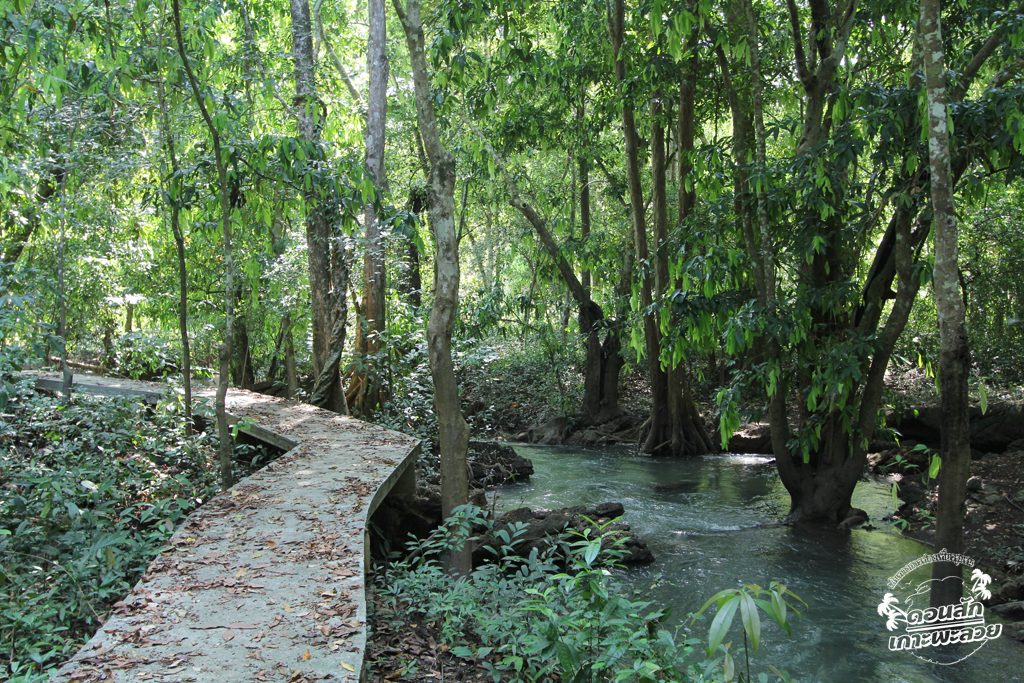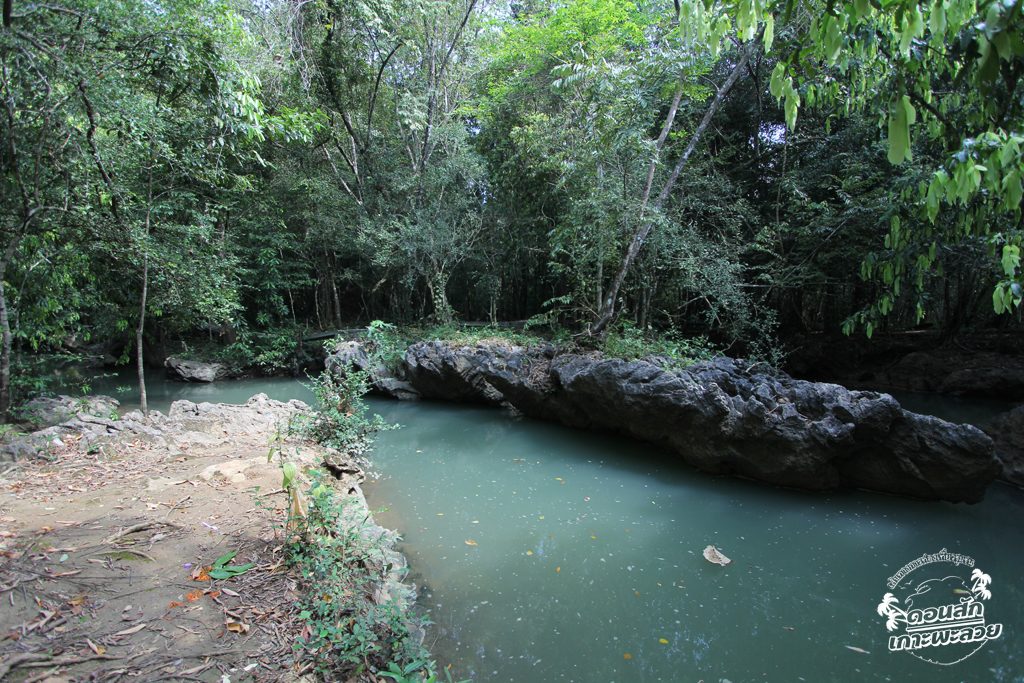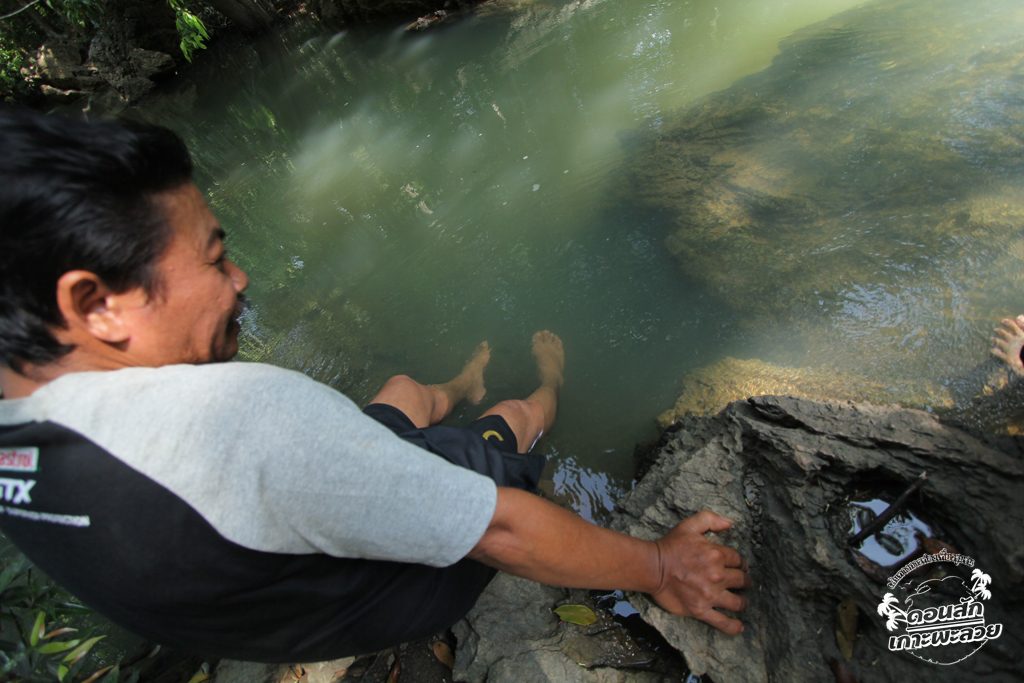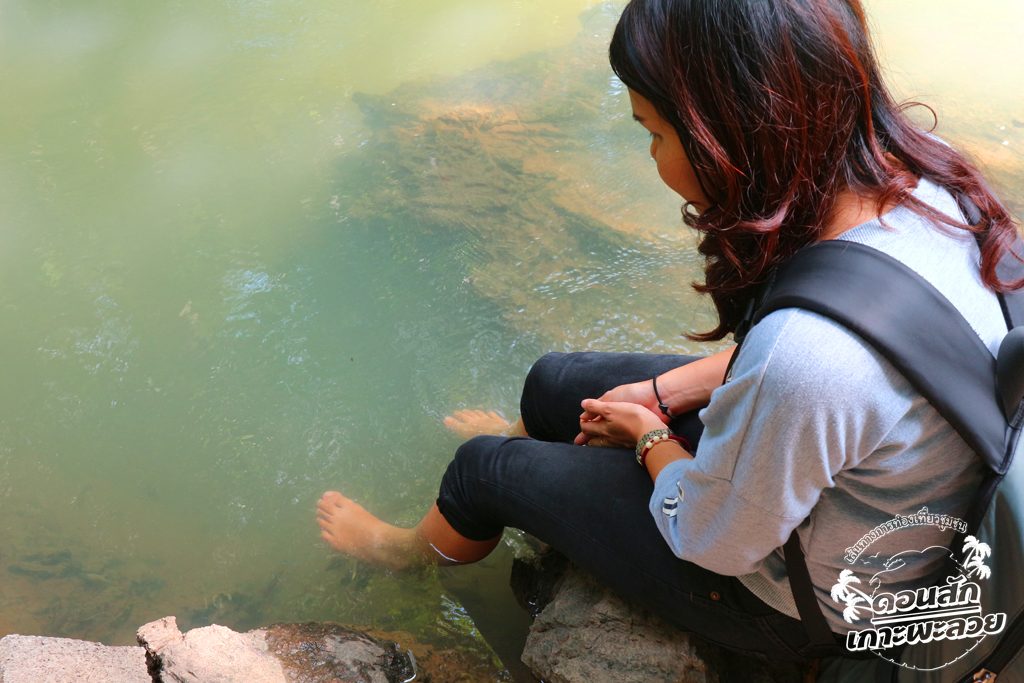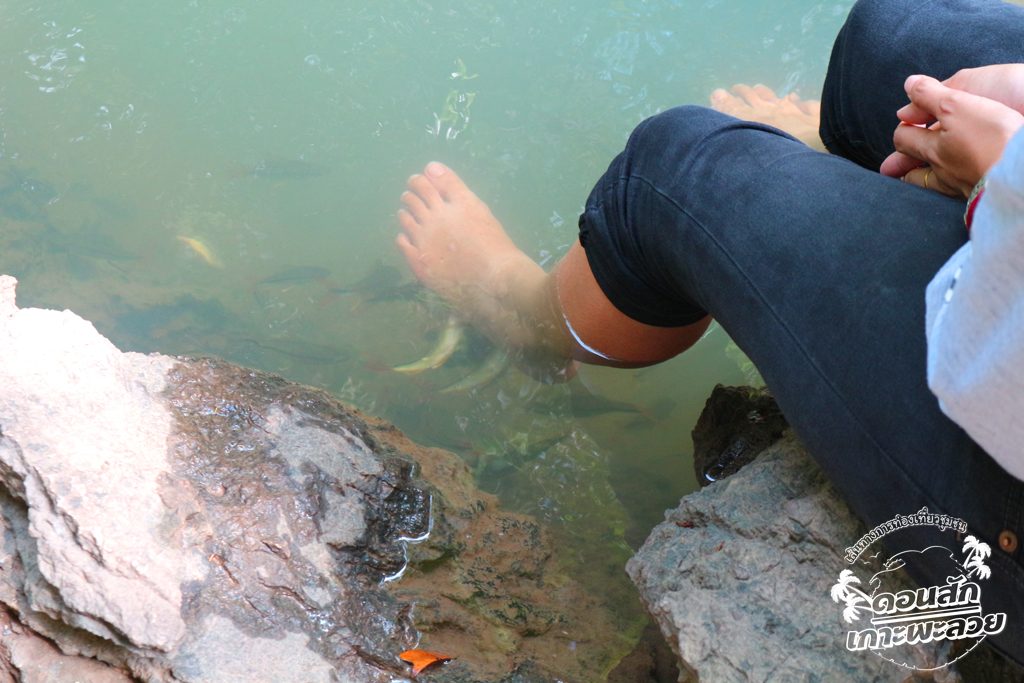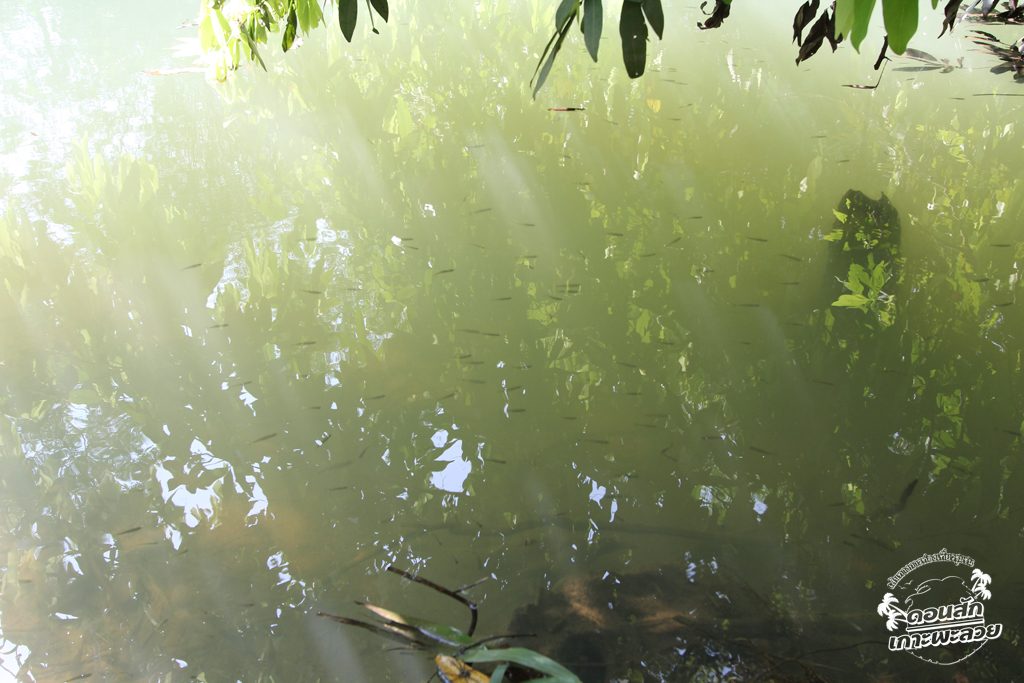 Khao Kloy Monastery
Travelling to Khao Kloy Monastery
Kho Kloy Monastery will be reached before Houw Klong Waterfall. Starting from Don Sak District take the route to the Ferry Pier. Pass the junction then keep going until getting to the first traffic light. There is a sign showing the way to Wat Sutti Chalaram School. Turn right and keep going about 2 kilometers, then there is a sign for Tham Loung Por Eid Meditation and that will be the place.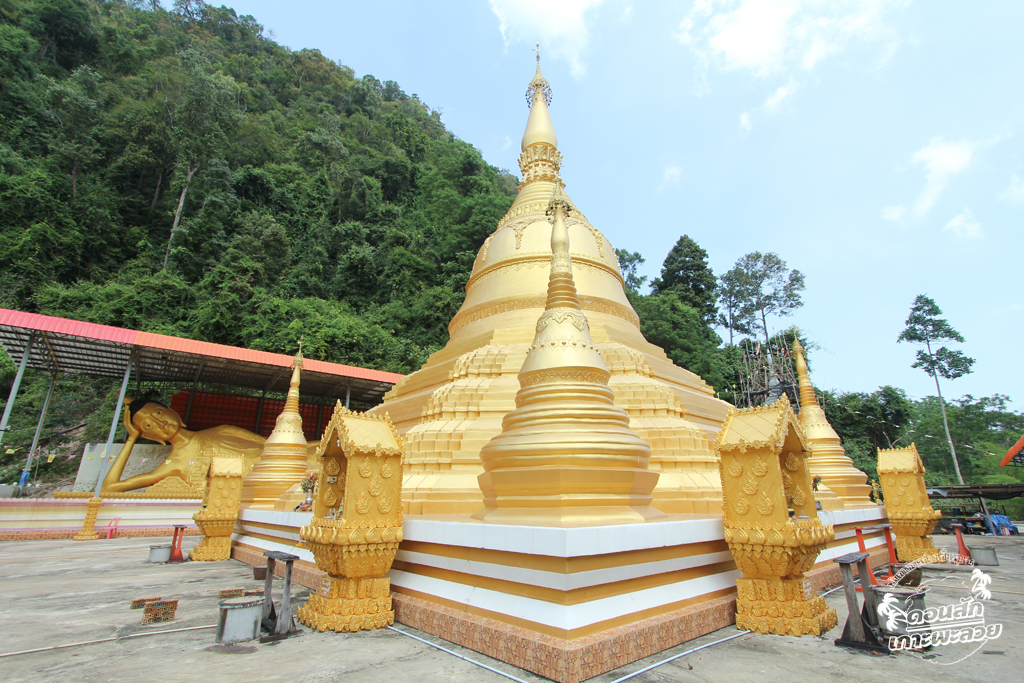 There is a pagoda which is like Chawedagong Pagoda in Myanmar in the area. It was built by the Burmese people who work in Thailand. The pagoda is smaller than the original one in Myanmar. The pagoda is called Chawedagon after the one in Myanmar. Next to the pagoda, there is a reclining Buddha image awaiting worshippers to pay their respects.